by Joseph Scodney
Can someone check on a couple of things? Did Hell freeze over? Do you see pigs flying around in the sky? One of the most unprecedented things just occurred. CNN actually ran an article, written by Scott Jennings, that highlights the Obama Administration's failures in addressing Russian meddling in the 2016 Presidential Election. The piece is labeled Opinion, but the fact that CNN even ran it signals that they may want to get on the right side of things for once. Perhaps we shouldn't hold our breath, but the truth of the matter is that CNNs rankings have plummeted since the Attorney General released the Principal Findings of the Mueller Report approximately a week and a half to two weeks ago.
Kudos to Mr. Jennings and CNN! This is a good piece, mostly because it reveals truths that were swept under the rug by the Cable News Network (CNN) for months. The one error made here, however, is the reasoning presented as to why Obama did nothing about Russian meddling in the election. The decision not to act against Russia was likely because the former president and National Security Advisor Susan Rice were very much aware of a couple of things.
The first was that they understood that fingers could be pointed their way if they got involved by obstructing the Russians and Hillary Clinton won. The second reason for not getting involved was that they did not want to cause any ripples in the ongoing investigation and surveillance of the Trump Campaign. The further they stayed away from these things, the more likely Hillary Clinton's victory would seem more legitimate and Trump's campaign would seem more criminal.
Nevertheless, the piece is a great read, and it is available right here. ENJOY!
---
by Scott Jennings, CNN
The partisan warfare over the Mueller report will rage, but one thing cannot be denied: Former President Barack Obama looks just plain bad. On his watch, the Russians meddled in our democracy while his administration did nothing about it.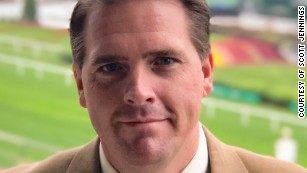 The Mueller report flatly states that Russia began interfering in American democracy in 2014. Over the next couple of years, the effort blossomed into a robust attempt to interfere in our 2016 presidential election. The Obama administration knew this was going on and yet did nothing. In 2016, Obama's National Security Adviser Susan Rice told her staff to "stand down" and "knock it off" as they drew up plans to "strike back" against the Russians, according to an account from Michael Isikoff and David Corn in their book "Russian Roulette: The Inside Story of Putin's War on America and the Election of Donald Trump". Why did Obama go soft on Russia? My opinion is that it was because he was singularly focused on the nuclear deal with Iran. Obama wanted Putin in the deal, and to stand up to him on election interference would have, in Obama's estimation, upset that negotiation. This turned out to be a disastrous policy decision.
But the Mueller report makes it clear that the Russian interference failure was Obama's alone. He was the commander-in-chief when all of this happened. In 2010, he and Eric Holder, his Attorney General, declined to prosecute Julian Assange, who then went on to help Russia hack the Democratic National Committee's emails in 2016. He arguably chose to prioritize his relationship with Putin vis-à-vis Iran over pushing back against Russian election interference that had been going on for at least two years.
---
If you consider Russian election interference a crisis for our democracy, then you cannot read the Mueller report, adding it to the available public evidence, and conclude anything other than Barack Obama spectacularly failed America. Subsequent investigations of this matter should explore how and why Obama's White House failed, and whether they invented the collusion narrative to cover up those failures.