Rudy Is Back! America's Greatest Comeback Story
Rudy Ruettiger Video by Joseph Scodney
We haven't heard from Rudy since he sacked the Georgia Tech Quarterback and was carried off the field at Notre Dame Stadium so many years ago. Aaaaahhhhh the memories! To this day, whenever we go visit our buddy Rance's grandmother in the Glenbrook Valley Old Folks Neighborhood, she is sure to sit us all down on her bright red dusty ass couch and pop in the Rudy VHS. It's at that very moment that it all comes rushing back; the dreams of a teenager at Holy Cross College, the mentor-ship of Father Stavinoe, the birthday candle in the Hostess cupcake, Ara Parseghian, Dan Devine, and so much more. And now we have another Rudy Ruettiger Video to add to our collection of memories.
In the years since I first watched this classic, I thought a lot about Rudy. I even wrote him once, but he never answered. So I wrote him again some years later and called him a bitch ass white bastard. As you can imagine, it didn't take long until I'd come to regret the second letter I wrote. Filled with grief and guilt, I spent much of my time trying to be just like the hero I had disrespected so terribly. If I possessed one tenth of the heart that Rudy had, I could do just about anything in life.
The most incredible things about Rudy Ruettiger are his perseverance, his will to win, his self-sacrifice, and his goal-oriented nature. Oh how inspirational he has been to me and so many other Americans. I often wondered how he was doing, and then last week while watching TV, I saw it for the first time.
Well…He's back folks! Take a look at the newest Rudy Ruettiger Video.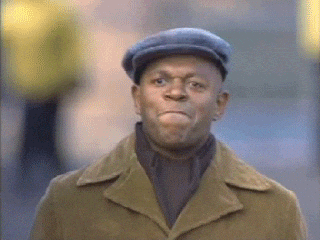 Rudy! Rudy! Rudy!