Non-binary Singer Sam Smith Wore Heels and Sheer Lace Shirt at GQ Men of the Year Awards
On Wednesday, September 4, Sam Smith did something he's wanted to do for a very long time: He wore heels on the red carpet, specifically for the GQ Men of the Year Awards in London.
The "Stay With Me" singer donned a black suit with a sheer lace button up underneath. He paired the fierce fashion moment with a pair of shiny black heeled booties — and proudly showed them off to event photographers...
Smith came out as non-binary in March via an interview with Jameela Jamil on Instagram. Smith said, "I've always been very free in terms of thinking about sexuality, so I've just tried to change that into my thoughts on gender as well. When I saw the word non-binary, genderqueer, and I read into it, and I heard these people speaking, I was like, 'F–k, that is me.'"

Sam Smith GQ Heels | Victor Takacs
Great news for everyone. The new social norm is Sam Smith GQ Heels. Smith has set the precedent, and we are free to follow. As a matter of fact, we can wear whatever the heck we want without regard for any boundaries whatsoever. It's like we're all Fwankenstein from Big Daddy. In fact, I'm gonna put a colander on my head, go down to the local park, and trip some rollerbladers, severely injuring them. After that I am going to urinate on the outside of a fancy restaurant in plain site for all the public to see. In all actuality, I am not going to do any of this because it is not acceptable for me to live my life like a 5 year old in an Adam Sandler movie. Laws exist, therefore I would probably get arrested for injuring rollerbladers and urinating in public. As far as naming myself Frankenstein and wearing rain boots (when it is dry outside) and a colander as my hat; well, that doesn't fly either because social norms exist.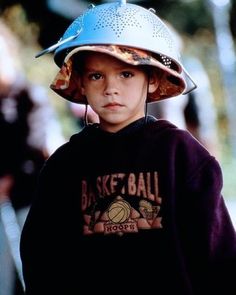 As defined by Wikipedia: Social norms are regarded as collective representations of acceptable group conduct as well as individual perceptions of particular group conduct.[1] They can be viewed as cultural products (including values, customs, and traditions)[2] which represent individuals' basic knowledge of what others do and think that they should do.[3] From a sociological perspective, social norms are informal understandings that govern the behavior of members of a society.[4] Social psychology recognizes smaller group units (such as a team or an office) may also endorse norms separately or in addition to cultural or societal expectations.[5]
The way we dress, eat, drink, think, sleep, cut our hair, walk, talk, etc. are all products of social norms. It's all just kind of understood thanks to the new Sam Smith GQ Heels norm. We govern each other by implementing these norms in our culture, and these social norms govern our society as a whole. If these norms are lost, then our society is lost. Chaos will ensue, and our safety will be in jeopardy. You see, in the past when someone was seen dressed unusually or observed exhibiting unusual behavior, red flags went up. Typically sirens went off in our heads, and we became suspicious. Now, we must be accepting of men in high heels while simultaneously dismissing suspicions of the potential dangers they pose as certifiable whack jobs . The FBI might as well close its doors. Cancel Crime Stoppers.
When we see a guy walking down the street wearing a dress, lipstick, a feather boa, and what looks like the skin of another human on his face, we will say, "How cute, express yourself, you go girl, boy…whatever the hell you are!" Red flags cannot go up. Sirens can't go off, and we are to ignore our instinctive suspicions. Little do we know, this person currently has 6 people held captive in a homemade wishing well in his basement. How about if we see a person with a collar and leash crawling on all fours being walked like a dog by another human being? We're not to bat an eye. "Sit Larry, sit! Good boy! I'm so glad you are so happy since you chose to be a dog instead of a human!" This is what happens when we lose traditional social norms and usher in new ones like the Sam Smith GQ Heels norm.
I'll be honest I had to look up the meaning of non-binary. It pretty much means not choosing a gender. Mr. Smith said he floats between being male and female, and sometimes he is neither! I guess he closes his eyes and goes "no hands" when he uses the bathroom. That's like a tie basketball game without overtime. I'm all for people being happy; everyone should have the opportunity to seek happiness but sometimes it just is what it is. My day job makes me feel unhappy oftentimes but I can't wake up tomorrow, show up to a courtroom and say, "hi, I feel like being a lawyer today, and I want to be paid accordingly." Let's get through this Earthly life, ride the roller coaster, take our lumps, and when we get to heaven neither gender nor occupation will exist.
The wildest part of this whole story is that the awards ceremony that Sam Smith wore his heels to was called The GQ MEN of the Year Awards…